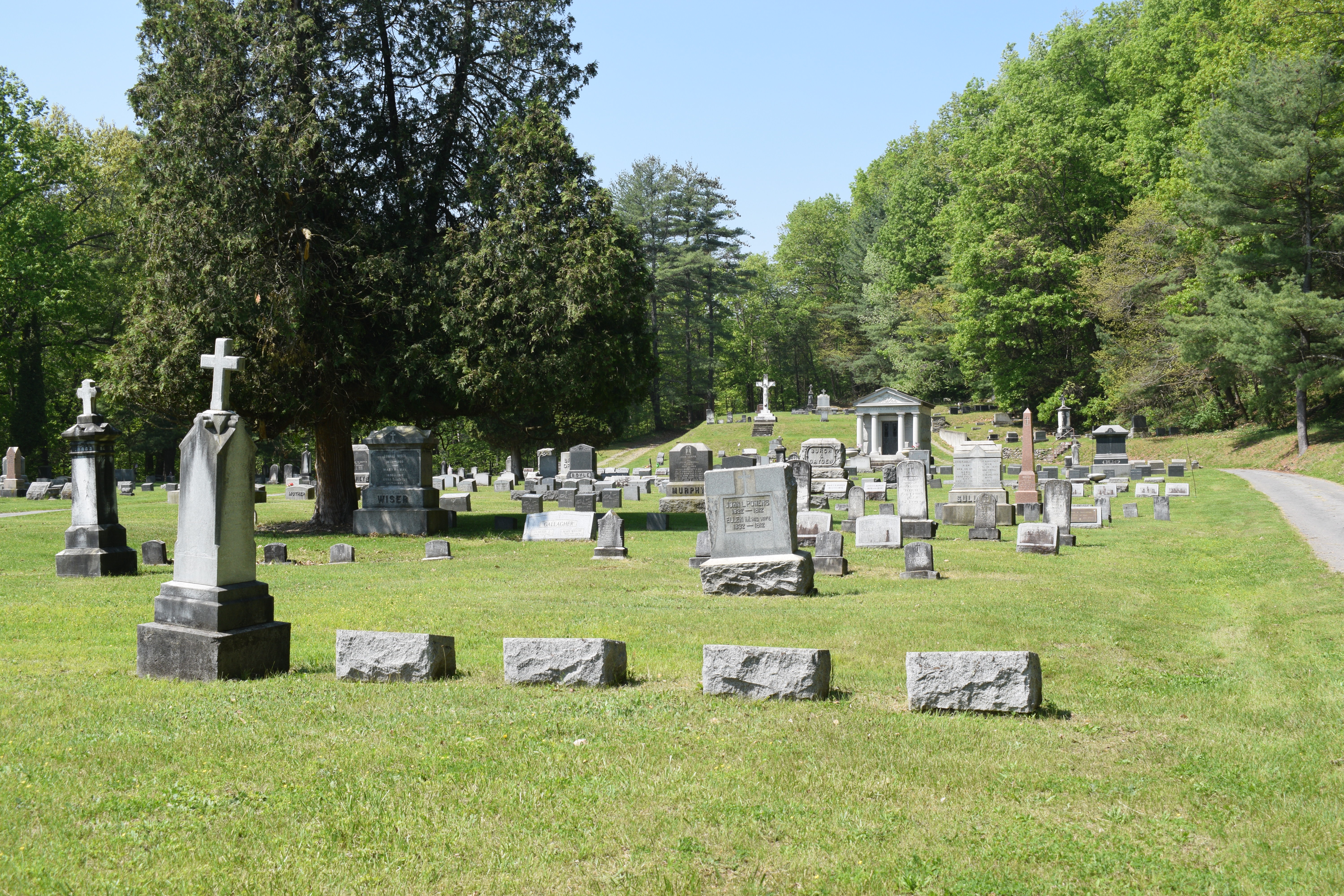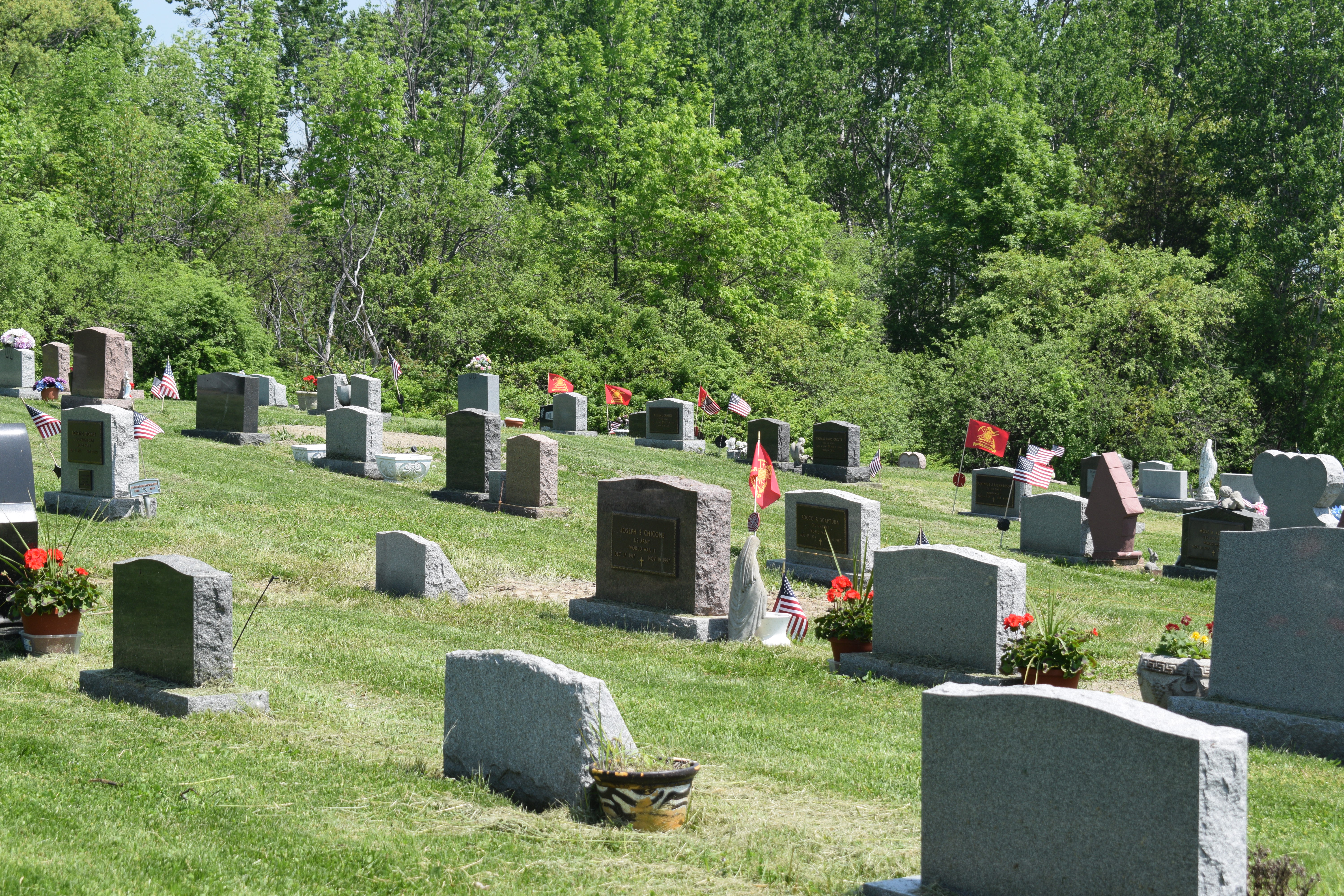 Our Cemeteries
St. Mary's and Holy Cross Cemeteries are managed by the Cemetery Coordinator alongside the Cemetery Committee.
For any questions regarding purchase of burial rites please call the Cemetery Coordinator at
(607) 535 2786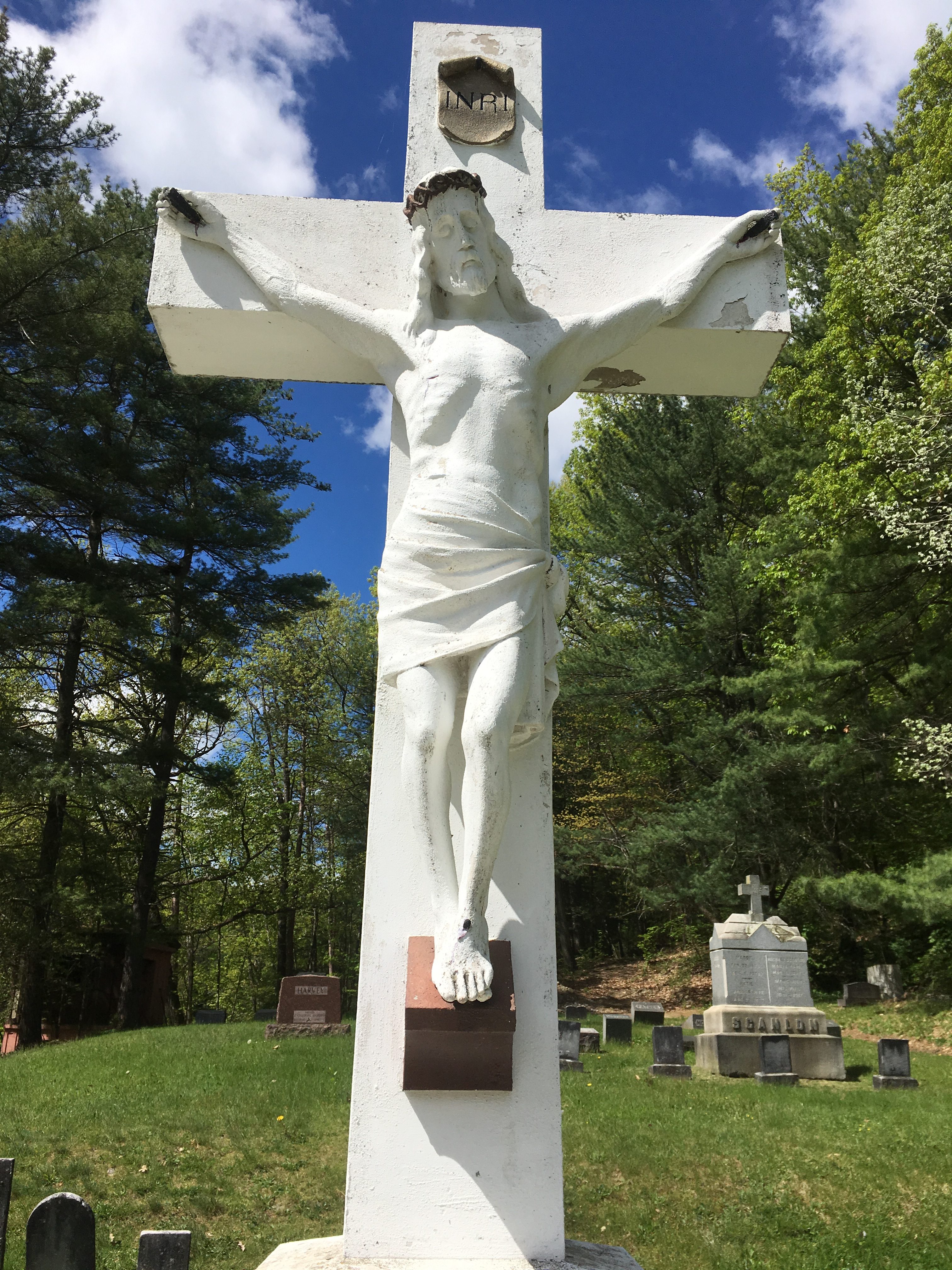 The Crucifix at the western end of St. Mary's Cemetery
A Titanic Story
On April 15th, Mrs Rothschild said goodbye to her husband for the last time. She was in a rescue boat and he remained on board the Titanic.
Read the story of their lives and about the Mausoleum which graces St. Mary's Cemetery.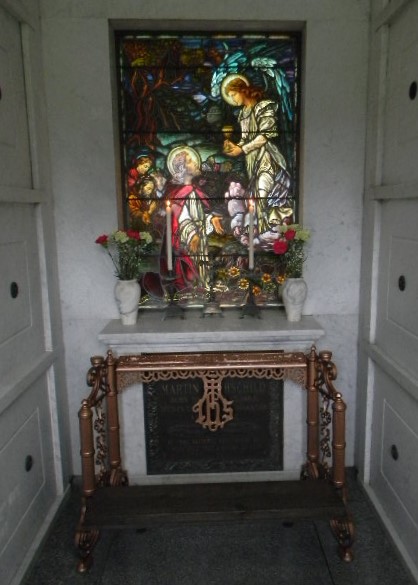 The inside of the Mausoleum at St. Mary's Cemetery
A short film from WSKG History